'Untitled' (Fortune Cookie Corner), 1990
Felix Gonzales-Torres
25.05 - 05.07.2020
Andrea Rosen Gallery and David Zwirner are pleased to present a live exhibition of Felix Gonzalez-Torres' "Untitled" (Fortune Cookie Corner) in various places throughout the world.
This exhibition invites a diverse and international group of 1,000 people to each manifest the work as a "place" as part of one total "site" of this expansive exhibition. Invitees who choose to participate will be given a set of parameters specifically for this exhibition, thus establishing a fresh set of artistic interventions.
Participants will initiate the installation in their "place" with between 240 to 1,000 fortune cookies. In addition to this decision, each "place" will decide the location and configuration of the pile, beginning on May 25, 2020.
Individuals must be permitted to take pieces from the work, and the participants will regenerate their piles (back to the amount with which they started) halfway through the presentation, on June 14. The presentation will end on July 5, at which point any remaining fortune cookies will no longer be "the work."
The exhibition recognizes this unique moment in history and reflects the ever-relevant and flexible nature of the work of Felix Gonzalez-Torres. Like many of Gonzalez-Torres's works, including his candy works and paper stacks, "Untitled" (Fortune Cookie Corner) addresses the capacity for immortality through regeneration, heightened by the experience of loss within these works. As Gonzalez-Torres was interested in his work providing an opportunity for questioning, some questions that may be broached by this work and this exhibition were provided to participants.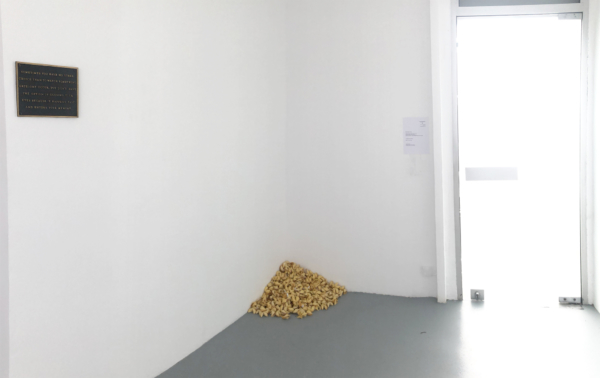 Untitled (Fortune Cookie Corner),
Felix Gonzales-Torres, 1990, Fortune cookies, endless supply
Overall dimensions vary with installation
Original installation: approximately 10,000 fortune cookies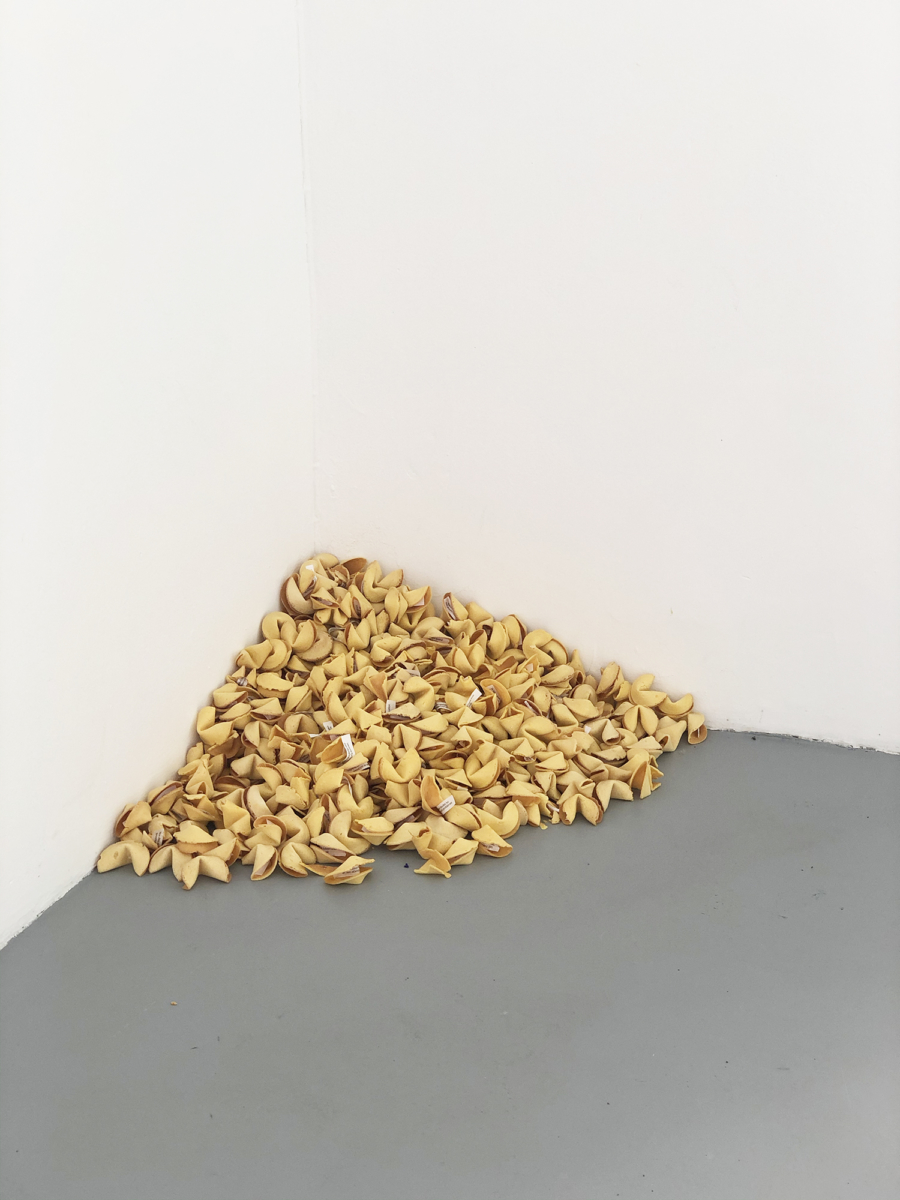 Untitled (Fortune Cookie Corner),
Felix Gonzales-Torres, 1990, Fortune cookies, endless supply
Overall dimensions vary with installation
Original installation: approximately 10,000 fortune cookies